When you need to load, transport and stack logs smoothly and quickly at the sawmill, look no further than Wallenstein's Skidsteer log grapples. Mounted directly to your skidsteer, these heavy-duty grapples give you total control from inside the cab to pick up and move logs with incredible agility.
Features
BYPASS GRAPPLE
Thick or thin, the grapple's tines fold together holding tight anything from 3 inches to 38 inches in diameter.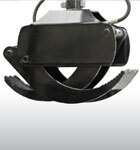 CANTILEVER CRADLE
Leverage your load without losing control using the serrated cradle that steadies the logs in-line for straight-on loading or transport.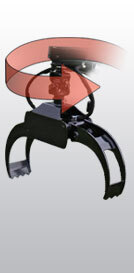 SPRING CENTERED GRAPPLE WITH LOCKING POSITIONS

Rotates up to 180 degrees (90 degrees in either direction). The spring brings it back to the home position. Note – the hydraulic cylinder opens and closes the grapple but doesn't turn the grapple on the 3 point hitch models.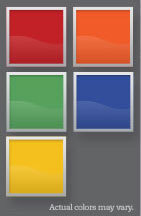 MATCH YOUR STYLE
All models available in your choice of color.